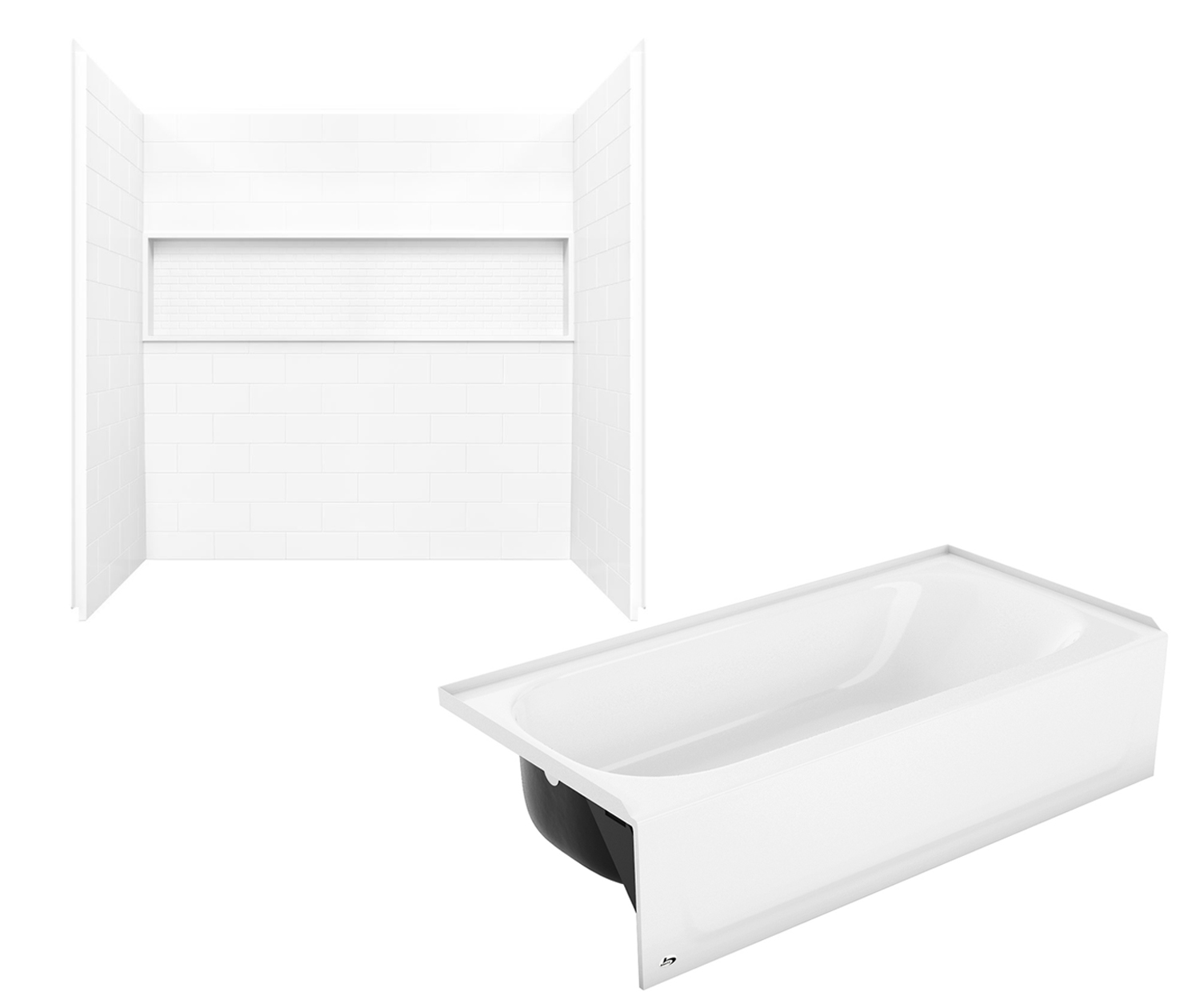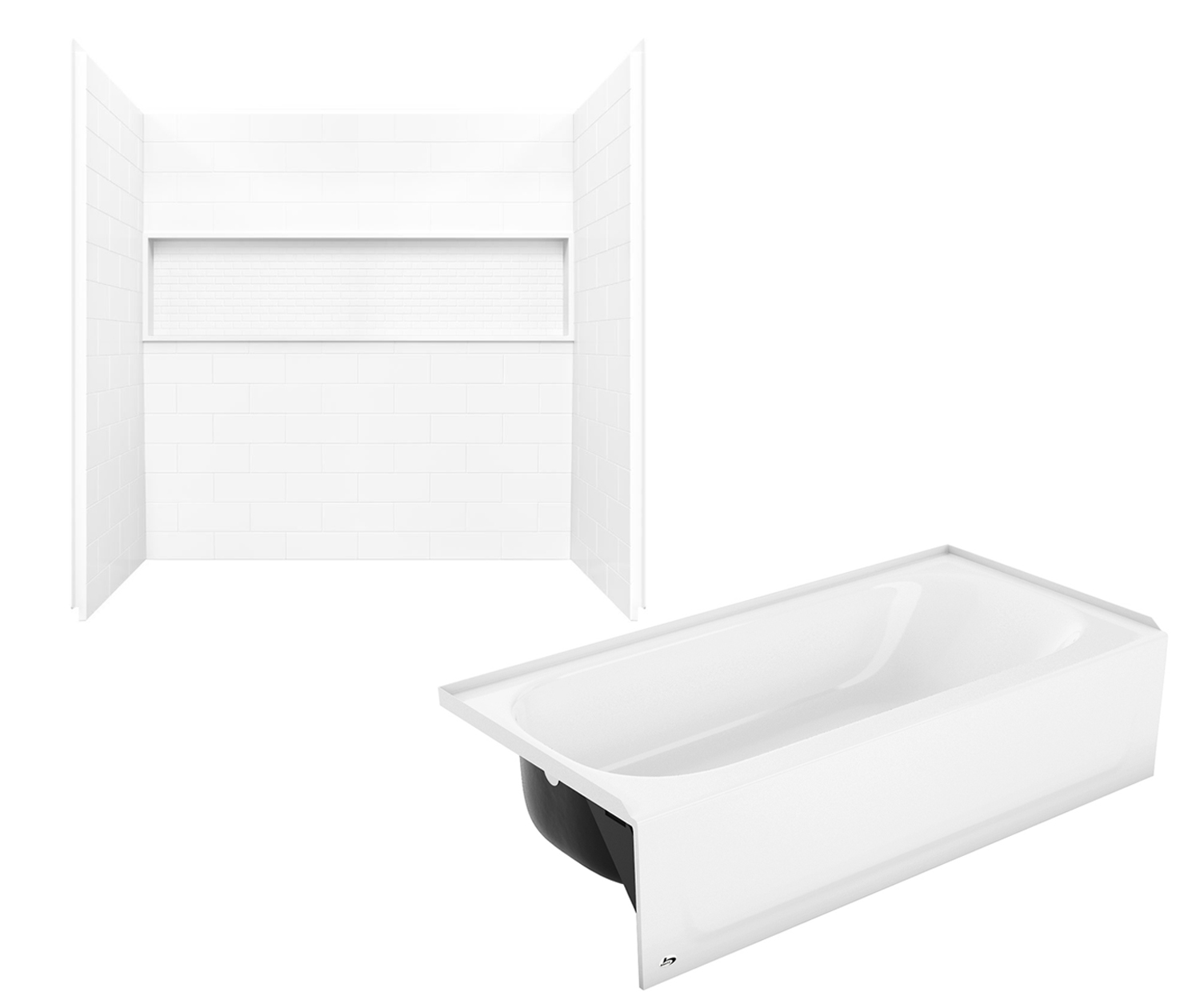 Nextile AFR 60 x 30 Caulkess System with Aloha Right-Hand Drain Bathtub in White
Internet SKU: BZ415051
Model number:
---
---
$ 1,032.00
Product information
Key Benefits
Caulkless system consisting of Aloha AFR bathtub and NexTile wall set - both fitted with water containment features.
Aloha AFR is Bootz best-selling porcelain-finished steel bathtub with brilliant high-gloss, chemical/heat-resistant, non-porous, sanitary surface and enough clearance beneath the drain for piping.
Aloha is designed to fit most standard bath alcoves for new-construction and remodel applications, while being light, strong, and matching other bathroom fixtures.
NexTile is a 4-piece wall kit with subway tile look engineered to fit Aloha, with subway tile look, textured grout lines, and built-in storage niche for all the essentials.
NexTile is designed for easy handling, installs directly to studs quickly by one person.
Attribute Set
Installation Type : Alcove
Material : Composite
Residential Warranty : 15 Years
Characteristics
Economical Solution
Built-in shelves
Dimensions
Packaging Dimension
37.56 ft³
Approximative Weight
199.00 lb