NexTile Pro
Easy to handle, store and install, NexTile Pro is a smarter shower solution.
A Smarter Shower Solution
NexTile Pro wall kits are a caulk-free, direct to stud water management system that is perfect shower solution for your bathroom. Built to last years, NexTile Pro is easy to install and will effortlessly blend into any design while still standing out as a beautiful addition to every space. And with everything you need in one box it's easier to maneuver through any space to get it where it needs to go.
Why Choose NexTile Pro?
Everything in One Box
Easier storage, handling and delivery.
Rock Solid
Engineered with durability and strength.
Simple Installation
Caulk-free, direct to stud water management system.
Better Design
A recessed shelf that you can personalize with tile. Feature EverGroutTM, maintenance free, realistic textured grout lines.
Get More Info on NexTile Pro
Download our sales sheet for more information on the convenience of NexTile Pro.
Browse Our Best Selling Wall Kits
Customize NexTile Pro to Any Style
A Tiled Niche Adds a Splash of Your Own Design
Easily customize the niche in your NexTile Pro wall kit to perfectly fit your style and make your shower own.
Compatible With Many Bootz Products
Learn More About NexTile Pro
Nextile Pro Tub and Shower Walls
See how NexTile Pro is simplifying projects and enhancing bathrooms as a smarter shower solution.
View NexTile Pro Products
NexTile Pro Overview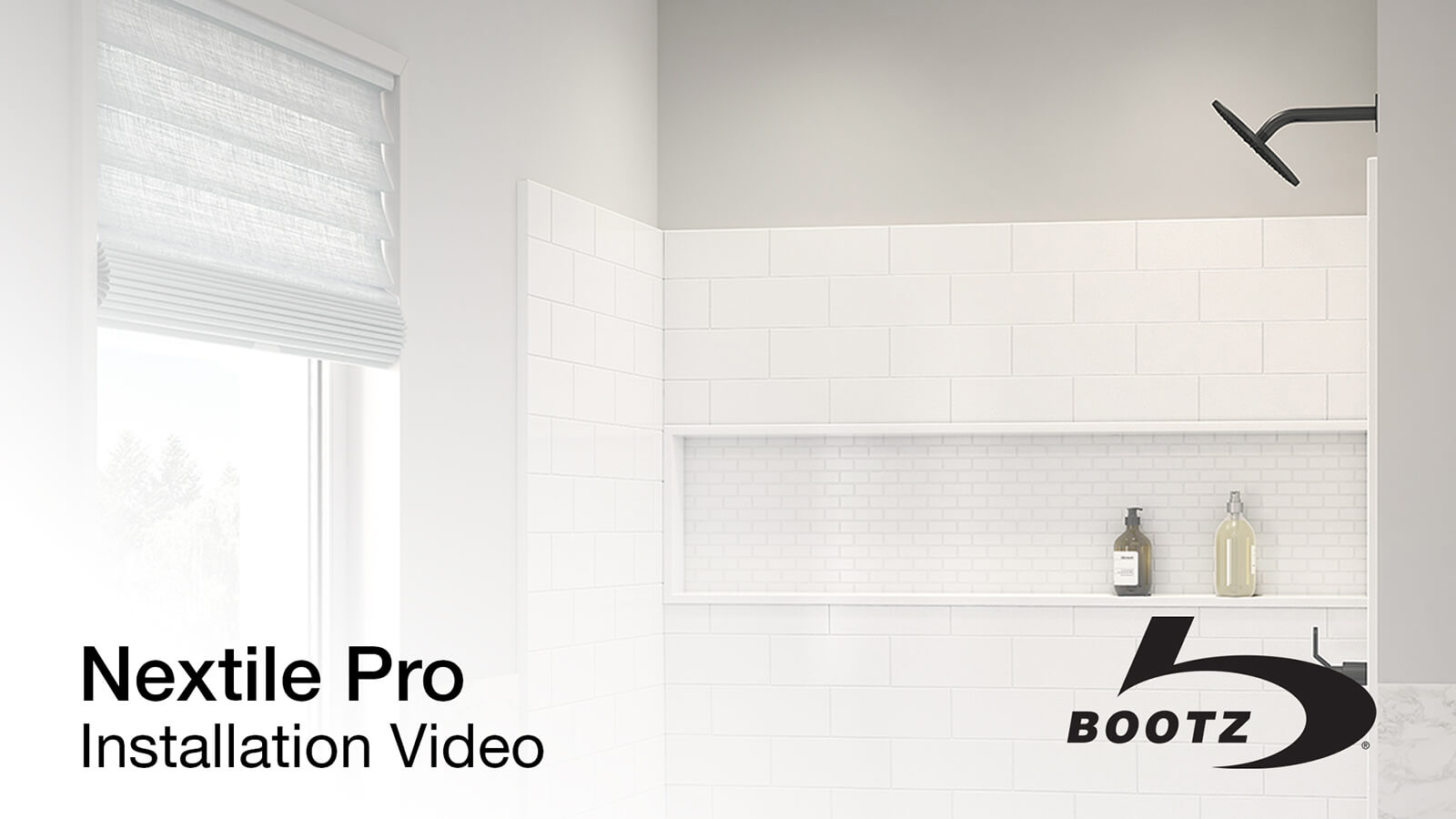 Nextile Pro Installation

Reinforced Wall Kits NexTile Pro FHA
Reinforced Wall Kit NexTile Pro
The reinforced wall kits NexTile Pro are designed with your safety and convenience in mind. In addition to their stylish appearance, these kits feature reinforced backing that meets FHA standards. This means that you can easily install grab bars in the future without worrying about the stability of your walls.
View All NexTile Pro FHA