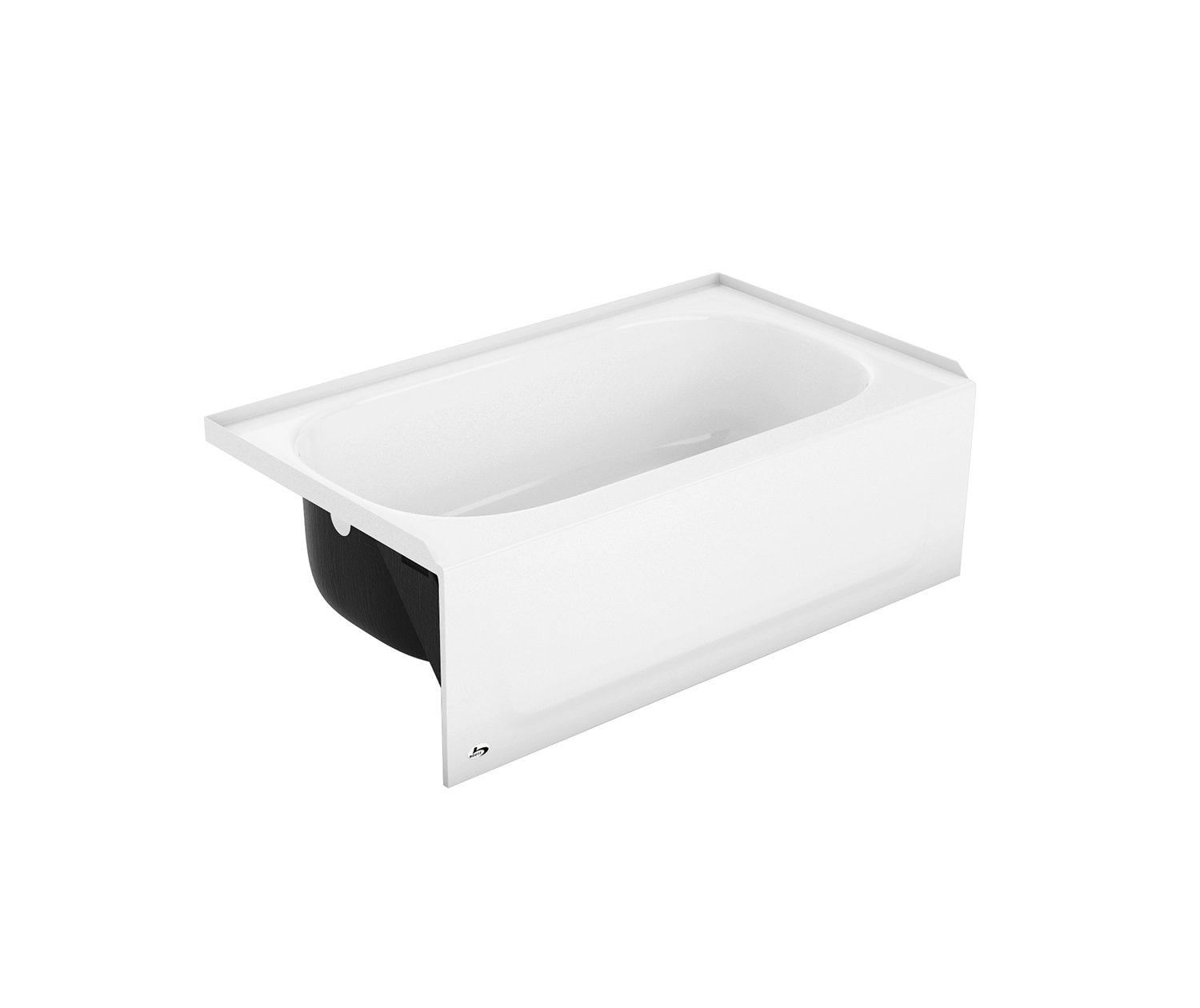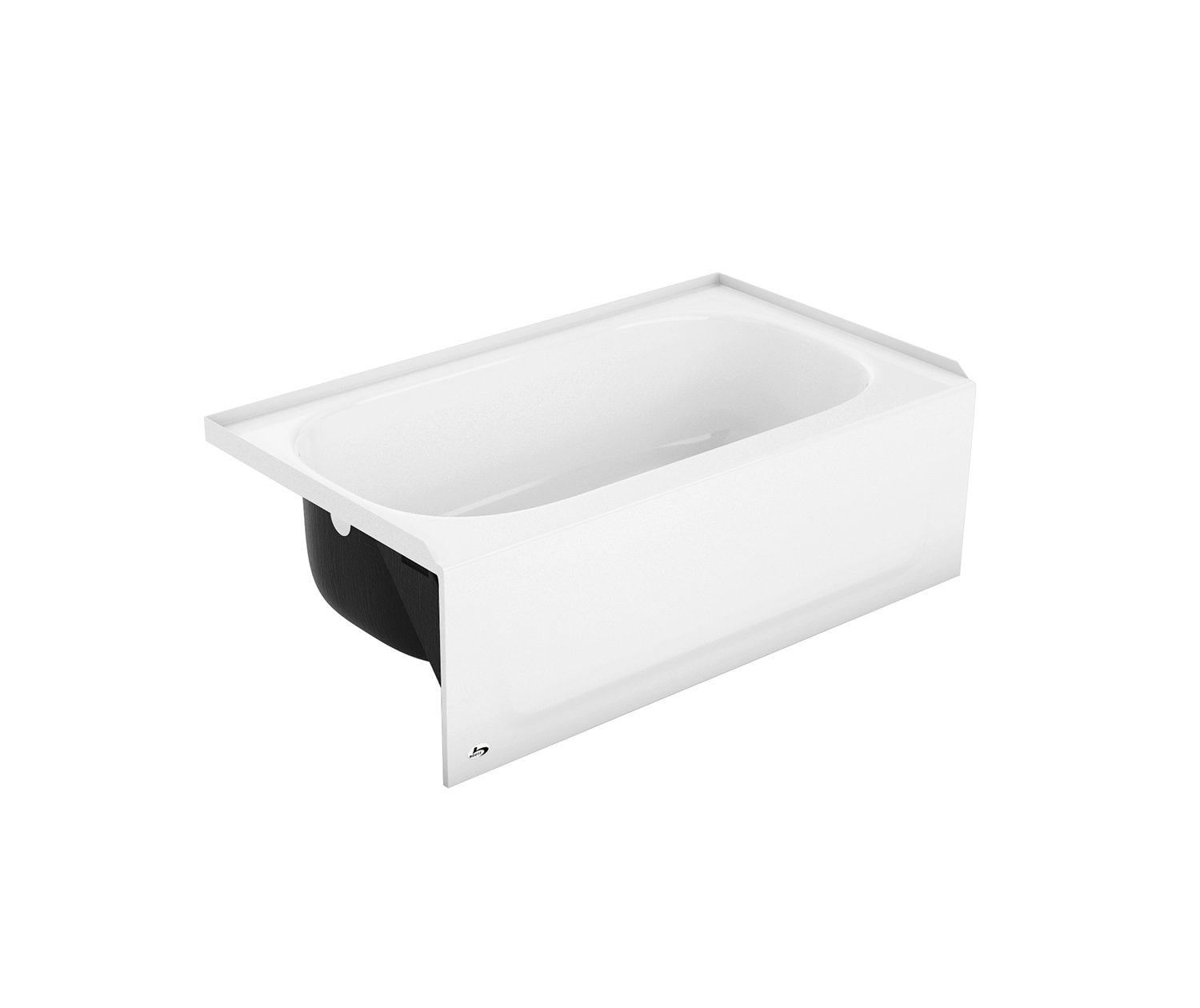 4' SynIron 1 46.5 x 27 Porcelain Enamel Alcove Left-Hand Drain Bathtub in White
Internet SKU: BZ010003
Model number: 011-3387-00
---
---
$ 682.00
Product information
Key Benefits
Space Saving Convenience and Syniron 1 Backing
Sub-compact one-piece design for space saving convenience.
Due to minimal length and width, there is no support pad.
Great choice for bath and shower use where space is at a premium.
Available in left or right hand with slip resistant bottom.
Also available without Syniron™ 1 - as Honolulu.
BOOTZ PORCELAIN-FINISHED BATHTUBS
This Bootz bathtub has a durable porcelain surface that is easy to clean and maintain. Porcelain-finished bathtubs have a non-porous glass surface that resists scratching, chemicals, heat and bacteria growth. Bootz bathtubs remain "timeless" in design and installation. Consumer preference continues to grow for porcelain-finished fixtures installed with ceramic tile.
Totally inorganic and environmentally friendly - nontoxic, mineral substance
Fade proof - colorfast (color is in it, not on it)
Sanitary - a nonporous surface that resists bacteria growth and cleans easily
Flame proof - will not burn
Abrasion resistant - will not scratch from wear and cleaning
Chemical resistant - resistant to harsh chemicals
Corrosion resistant - will not rust
Attribute Set
Above-the-Floor Rough : No
Installation Type : Alcove
Material : Porcelain Enamel
Shape : Rectangular
Residential Warranty : Lifetime limited
Characteristics
Brilliant porcelain finish
Maximize Bathroom Space
Space saving
Dimensions
Maximum Water Capacity
20.82 G
Bathing Well Width
20 1/8"
Bathing Well Length
44 1/2"
Packaging Dimension
14.43 ft³
Approximative Weight
59.00 lb
Approximative Weight
59.00lb