Through the years...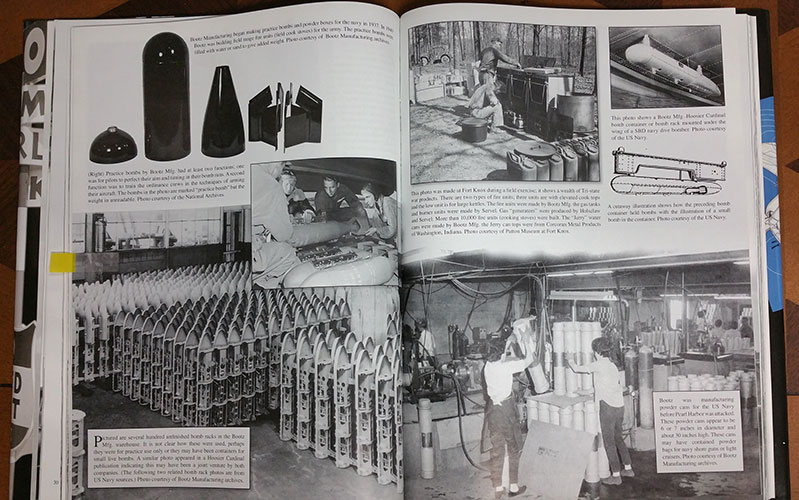 The Bootz WWII story in print
Hard cover printed book detailing the history of Bootz manufacturing, from WWII era.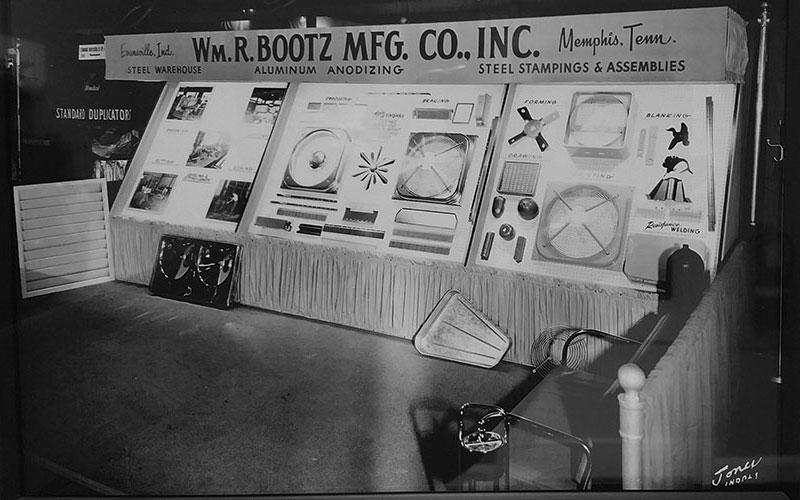 Wm R. Bootz Vintage Display
Vintage trade show display featuring products made by the William R. Bootz Manufacturing Company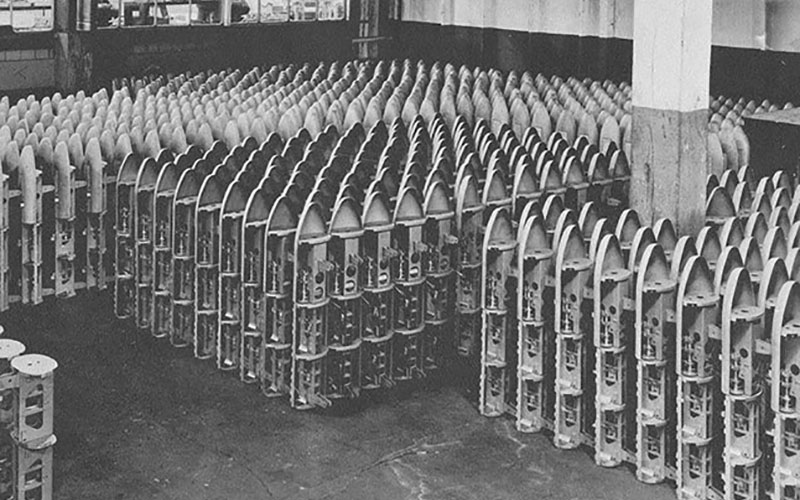 Military bomb canisters
In 1938, Bootz became Evansville's first war factory, fabricating steel products for the United State Army and Navy.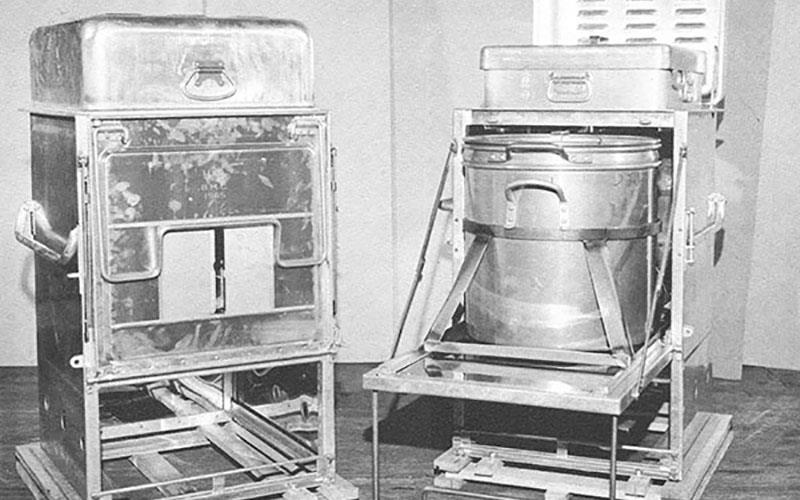 Military field cooking equipment
Some of the sheet metal products Bootz manufactured for the military included field-use cooking equipment.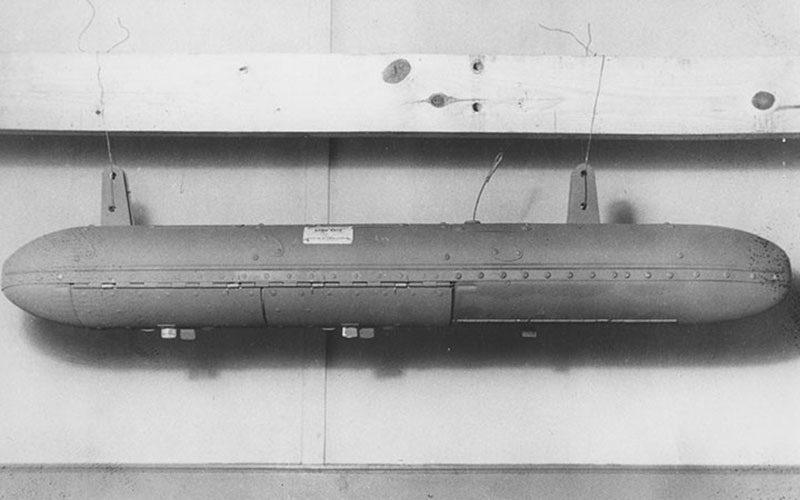 Military bomb canister
Bootz Manufacturing earned six Army/Navy Excellence Awards during World War II.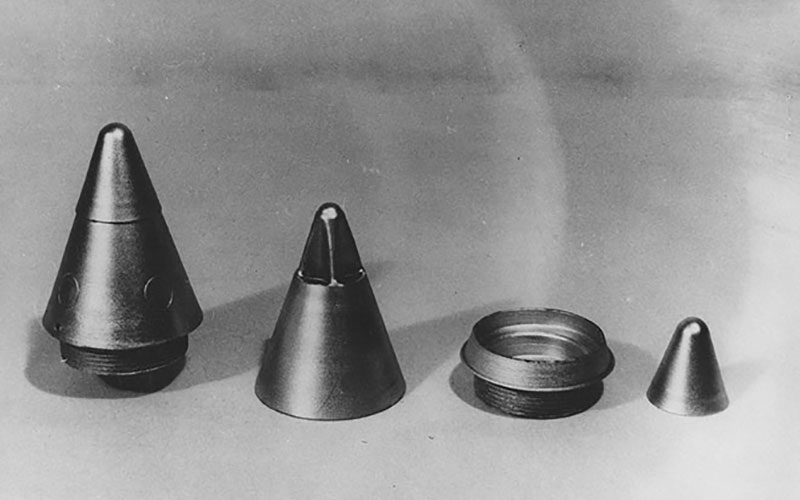 Military Bomb Nosecone
During WWII, Bootz manufactured practice bomb components for US Army/Navy.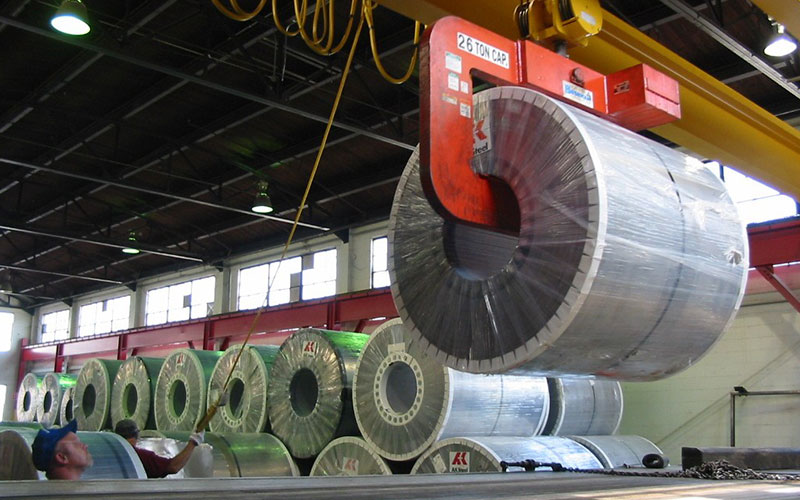 Modern manufacturing
Today, Bootz is a major U.S. producer for porcelain-finished steel fixtures for home and commercial use.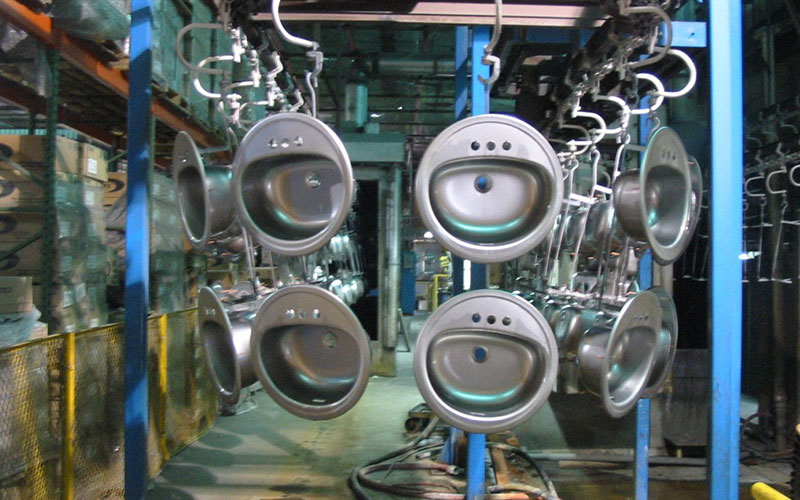 Porcelain-finished steel bathware fixtures
The sizes, styles, and color offerings of bathtubs, shower bases and sinks for bathrooms and kitchens include approximately 150 stock items.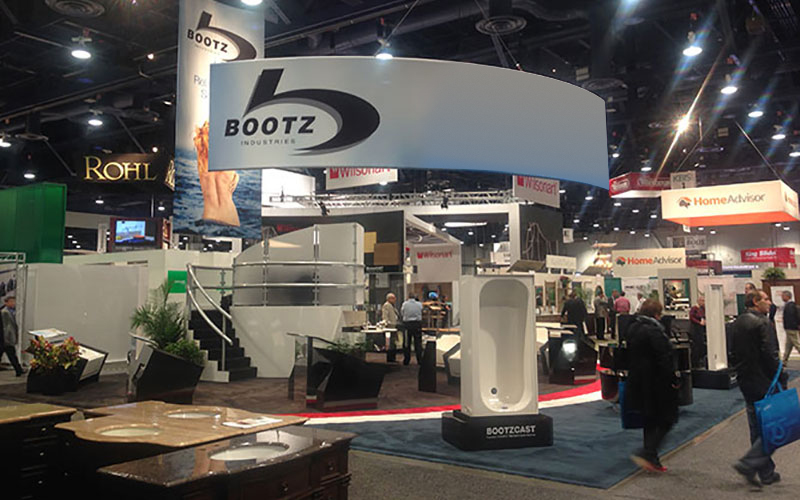 Modern Bootz trade show booth
Bootz has participated in some of the most prominent trade events in the industry.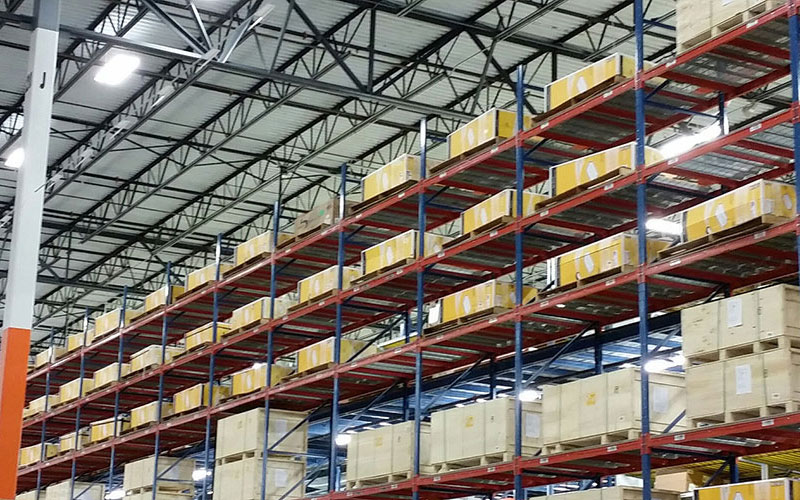 Bootz tubs in retail distribution center
Bootz products are marketed nationally via the industry's largest retail home improvement centers and throughout the world by independent sales agencies.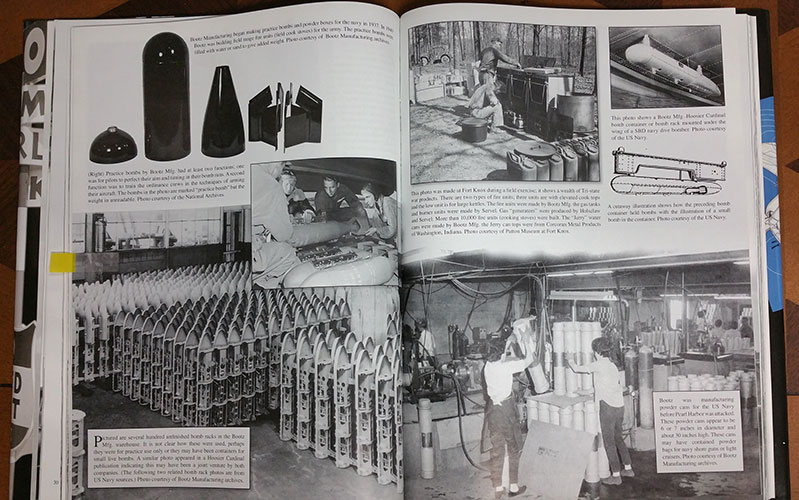 Bootz WWII story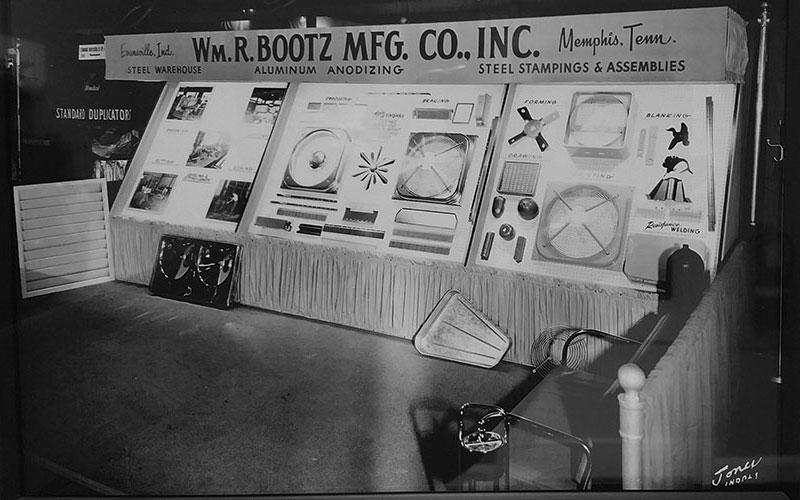 Bootz display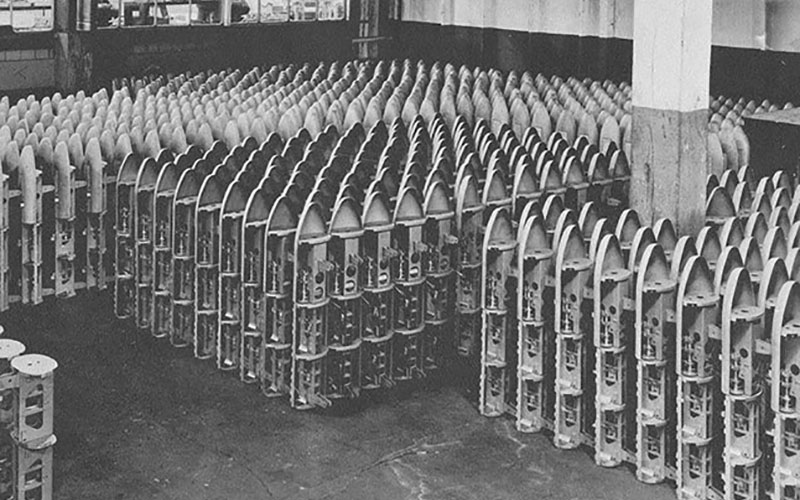 Bomb canisters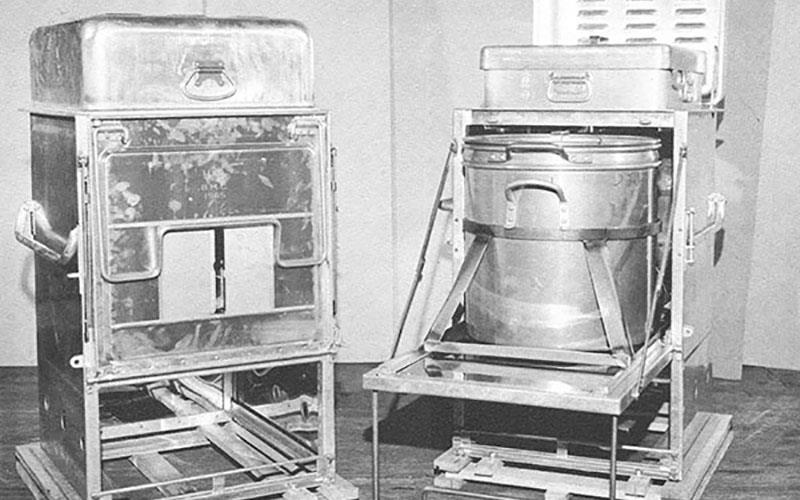 Field range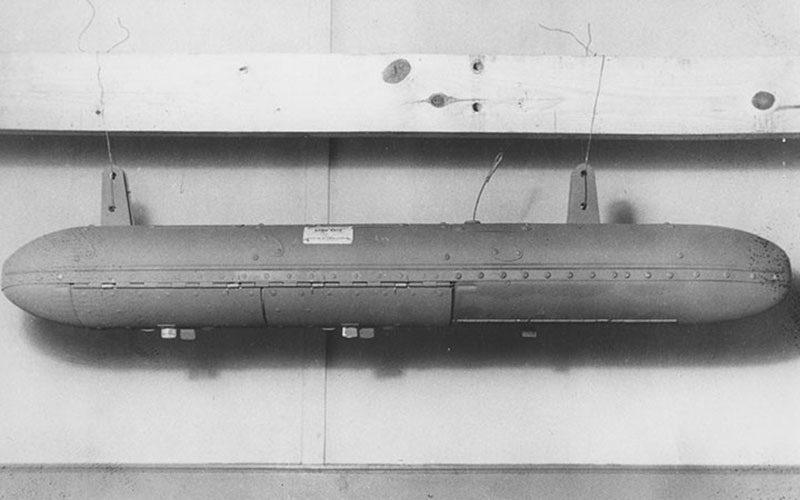 Bomb canister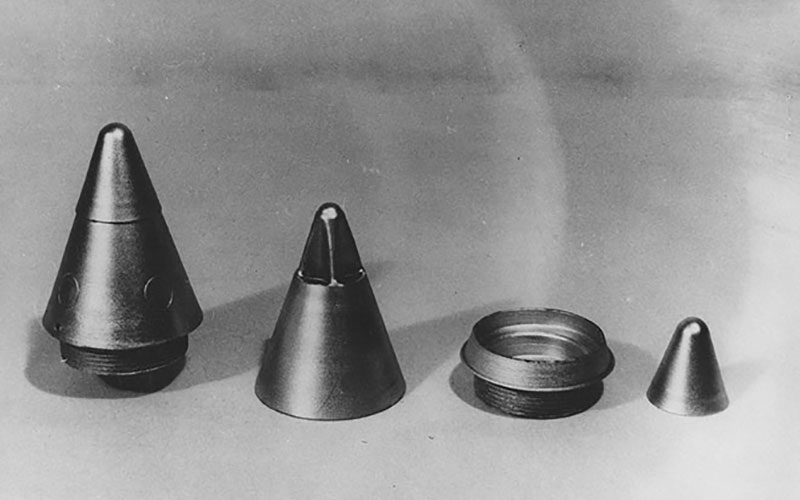 Nosecones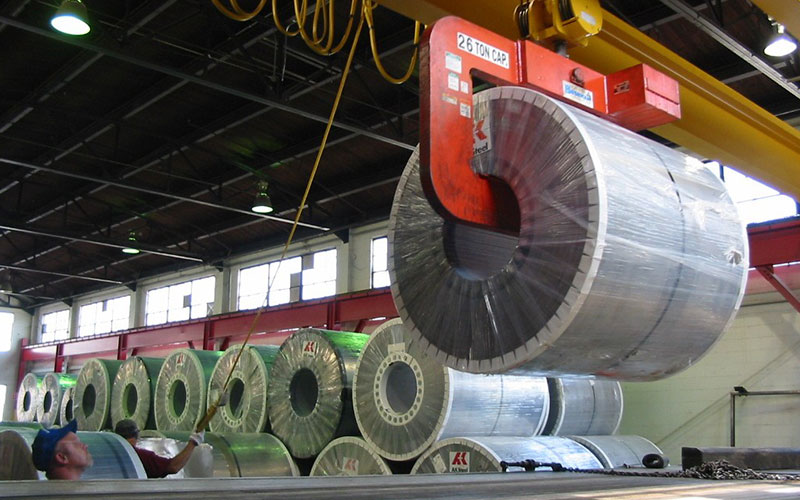 Bridge crane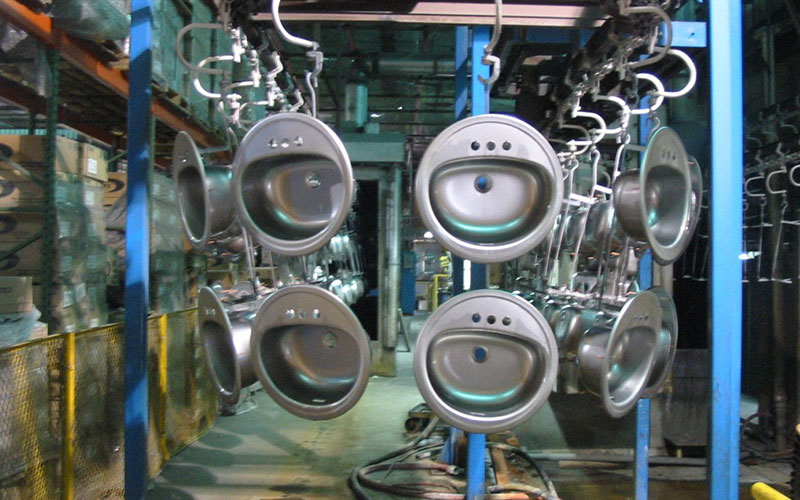 Sink manufacturing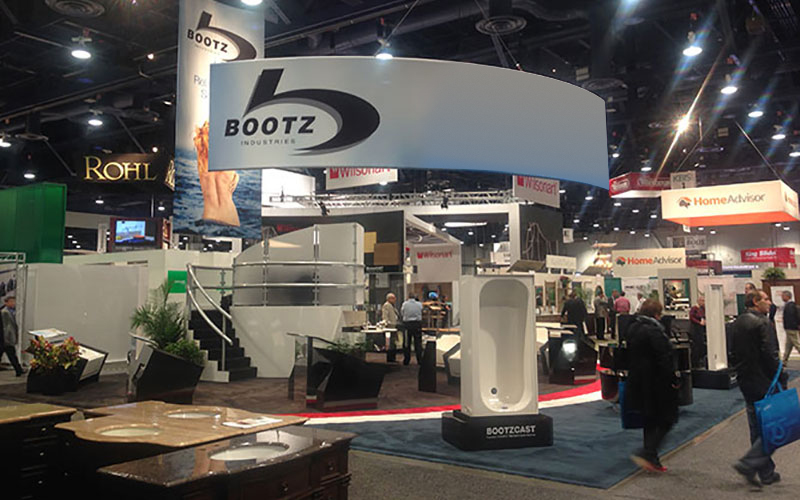 Trade show booth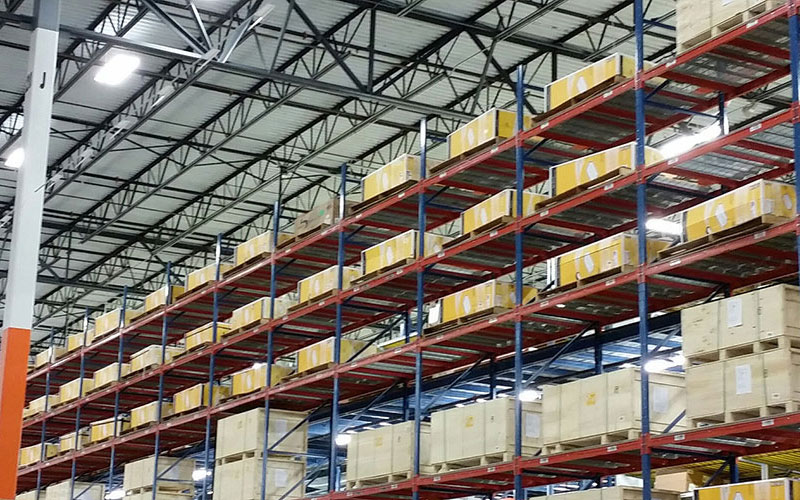 Floor to ceiling Bootz